Post Date: 08 Feb 2018
Types: Full Time
Education: Bachelor Degree
Salary: -
Location: Sham Shui Po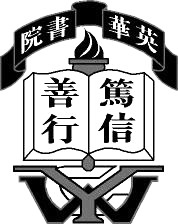 The school is looking for a suitable candidate for the post of IT Manager.
Descriptions
The successful candidate will be required to :

Assist the school with formulating and implementing IT strategies in education and school administration;

Oversee the installation and operation of IT infrastructure, network and servers as well as computer equipment, including mobile computing devices and audio / video equipment;

Manage e-learning platforms, schools' intranet and website;

Supervise the procurement of IT equipment and services, contract administration, site preparation, and management of IT assets and external suppliers such as WIFI service providers;

Any other relevant duties in IT in education and school administration; and

Take up Computer Literacy and ICT lessons.
Requirements :
University graduate;

Relevant qualifications in IT and secondary school education;

Experience in managing school IT system and implementing eLearning;

Teaching experience in Computer Literacy and ICT.
Enquiries
Interested applicants are invited to send their applications, full resume and expected salary to "The Principal, Ying Wa College, 1 Ying Wa Street, Shamshuipo, Kowloon" by mail or e-mail to mail@yingwa.edu.hk on or before 15 February 2018.

Personal data provided by applicants will be used for recruitment purpose only.