Post Date: 29 Mar 2019
Types: Full Time
Education: -
Salary: -
Location: -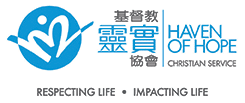 Assistant Operations Manager - Primary Health Services / Community Health Projects on Healthy Ageing
A non-profit making and inter-denominational Christian organization is now looking for high-caliber candidates who would align with our Mission : "Through a ministry of holistic care, we strive to share the Gospel and develop a Christian community. In the love of Christ, we deliver our service in a caring, professional and progressive spirit so that the lives of those serving and being served are mutually enriched." The position which paves for a rewarding career is :
Descriptions
Ref : PHS/AOM

Responsibilities :

As being one of the Primary Health Service Management team members, he or she will be held responsible in coordinating and managing administrative businesses including day-to-day financial reimbursement/claims, report preparations, communicative correspondences and etc.

Participate in other administrative works including system development; meeting coordination, supplies procurement, repair and maintenance, publicity and promotion works and etc.

Assist to organise quality service programs and to conduct relevant training workshops

Participate and facilitate Operation teams on data management and program evaluation works

Assist in service planning and service development

Align with Corporate Vision, Mission and Core Values
Requirements :


Degree holder with at least 5 years relevant working experiences; preferably in Primary and Community Health Services, Epidemiological and Public Health and etc.

Sound and solid experiences in medical-social collaborations and/or in managing health and e-records is an advantage

Good command of spoken and written English and Chinese

Good interpersonal and problem solving skills with servant leadership

Mature, innovative, proactive and able to work independently

Enquiries

Please send full resume with expected salary and reference no. quoted to Haven of Hope Christian Service, Staff Engagement Department, 7 Haven of Hope Road, Tseung Kwan O, New Territories before 30/3/2019 or via email to recruitment@hohcs.org.hk (with reference no. quoted at the caption). Only short-listed candidates will be notified.

For details about our organization, please visit http://www.hohcs.org.hk

Prospective employees are requested to undergo / submit Sexual Conviction Record Check for work relating to children or mentally incapacitated persons before employment. Data collected will be used for recruitment purpose only.