Post Date: 05 Apr 2019
Types: Full Time
Education: -
Salary: -
Location: -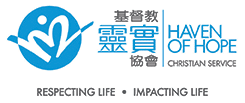 Advanced Practitioner (Nurse)
A non-profit making and inter-denominational Christian organization is now looking for high-caliber candidates who would align with our Mission : "Through a ministry of holistic care, we strive to share the Gospel and develop a Christian community. In the love of Christ, we deliver our service in a caring, professional and progressive spirit so that the lives of those serving and being served are mutually enriched." The position which paves for a rewarding career is :
Descriptions
Ref : RSE I/APN


To assist the Home Manager to enhance professional practice / development through clinical teaching / instruction and related data accumulation and analysis

Strong leadership with good interpersonal communication skills

Degree in Nursing or Health Care, holder of valid certificate of registration and practicing certificate issued by the Nursing Board of Hong Kong

Minimum of 5 years' post-registration experience in a Nursing Home or a Hospital Geriatric Unit

Mainly work in day time
Enquiries
Please send full resume with expected salary and reference no. quoted to Haven of Hope Christian Service, Staff Engagement Department, 7 Haven of Hope Road, Tseung Kwan O, New Territories before 30/3/2019 or via email to recruitment@hohcs.org.hk (with reference no. quoted at the caption). Only short-listed candidates will be notified.

For details about our organization, please visit http://www.hohcs.org.hk

Prospective employees are requested to undergo / submit Sexual Conviction Record Check for work relating to children or mentally incapacitated persons before employment. Data collected will be used for recruitment purpose only.