Post Date: 21 Sep 2017
Types: Full Time
Education: Certificate / Diploma
Salary: -
Location: Sham Shui Po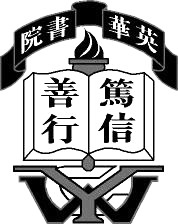 The school is looking for suitable candidate for IT Technical Support staff.
Descriptions
Successful candidate will be required to :

Operate and monitor computer equipment, network and servers, including mobile computing devices and audio / video equipment;

Perform user IT support and assist in incident management / trouble shooting;

Assist in management of computer job processing and systems, including WebSAMS, e-learning platforms, schools' intranet and webpages;

Assist in procurement of IT equipment and services, contract administration, site preparation, and management of IT asset and external suppliers such as WIFI service providers;

Assist in maintenance of records and documentation; and

Any other relevant technical duties in supporting IT in Education.
Qualification :
Form 6 or above with IT Diploma or equivalent;

Microsoft MTA Certificate with 1-year relevant network and server management experience;

Candidate with MCSE / CCNA, knowledge of VM server, IOS is preferred.
Enquiries
Interested applicants are invited to send their applications, full resume and expected salary to "The Principal, Ying Wa College, 1 Ying Wa Street, Shamshuipo, Kowloon" by mail or e-mail to ywc-mail@hkedcity.net on or before 30 September 2017.

Personal data provided by applicants will be used for recruitment purpose only.