Post Date: 12 Jan 2018
Types: Full Time
Education: -
Salary: -
Location: -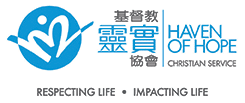 Service Administration Officer
A non-profit making and inter-denominational Christian organization is now looking for high-caliber candidates who would align with our Mission : "Through a ministry of holistic care, we strive to share the Gospel and develop a Christian community. In the love of Christ, we deliver our service in a caring, professional and progressive spirit so that the lives of those serving and being served are mutually enriched." The position which paves for a rewarding career is :
Descriptions
Ref : RSD/SAO


Diploma or above with at least 2 years' relevant experience.

Experience in residential social service setting is an advantage

Mature, independent, good interpersonal and communication skills

To assist the Operations Manager in managing and supervising the day-to-day operations of the hostel for persons of intellectual disability

Responsible for hostel management and supervision of front-line staff

Shift duty is required
Enquiries
Please send full resume with expected salary and reference no. quoted to Haven of Hope Christian Service, Staff Engagement Department, 7 Haven of Hope Road, Tseung Kwan O, New Territories before 27/1/2018 or via email to recruitment@hohcs.org.hk (with reference no. quoted at the caption). Only short-listed candidates will be notified.

For details about our organization, please visit http://www.hohcs.org.hk

Prospective employees are requested to undergo/submit Sexual Conviction Record Check for work relating to children or mentally incapacitated persons before employment. Data collected will be used for recruitment purpose only.