Post Date: 03 Feb 2017
Types: Full Time
Education: Bachelor Degree
Salary: -
Location: -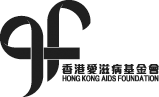 Deputy Director of Programmes
We are a non-governmental social service organisation and our mission is to curb the spread of HIV and to provide care and support for those infected with or affected by HIV and AIDS. We are looking for qualified persons for the above posts :
Descriptions
Reporting directly to the Chief Executive, the Deputy Director of Programmes is required to (i) oversee the planning, implementation and evaluation of HIV / AIDS projects; (ii) establish collaboration with government, non-government and private sector organisations; and (iii) liaise with local, regional and international organisations.

Requirements :

University graduate with social work training an advantage;

A minimum of 5 years experience in a social service organisation at supervisory or management level;

Knowledge of HIV / AIDS and/or solid experience in fields such as case and group work, patient service, community education as well as volunteers coordination; and

A good command of written and spoken English and Chinese including Putonghua.
Enquiries
Application :
Please submit application with resume and present and expected salary to the Chief Executive, Hong Kong AIDS Foundation, by mail to 5/F, Shaukeiwan Jockey Club Clinic, 8 Chai Wan Road, Shaukeiwan, Hong Kong or by email hkaf@hkaf.com on or before 17 February, 2017. Shortlisted applicants will be required to attend a written test.

All information provided will only be used for recruitment related purpose. Applicants who do not hear from us within a month after the closing date should consider their applications unsuccessful.