Post Date: 12 Jan 2022
Types: Full Time
Education: F5 or above
Salary: -
Location: -
Website: -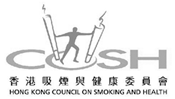 Descriptions
Ref : EA/2021/08/M

Salary : Master Pay Scale Point 2 to Point 15

Duties :

To be responsible for general book keeping for the Council;

To assist in preparing monthly accounts on income and expenditure;

To assist in maintaining central filing system, suppliers' list, databases and inventory records;

To provide secretarial and clerical support including word processing, data entry, filing and scanning;

To assist in maintaining employees' records, data and files;

To assist in performing regular stores check and annual stocktaking;

To provide miscellaneous support on updating and maintaining IT systems and records;

To assist in preparatory work of the Council and committee meetings; and

To perform any other administrative and office duties as assigned by the Executive Director.
Entry Requirements :
Post-secondary or above;

Good command of written and spoken English and Chinese and fluency in Putonghua;

A minimum of 2 years' post-qualification working experience in accounting, administration, human resources, data management or IT support;

Familiar with Chinese & English word processing and software operations including MS Word, Excel and PowerPoint;

Experience in public organization is definitely an advantage; and

University graduate with less working experience will also be considered.
Enquiries
The applicants should complete an application form which can be obtained at our website http://www.smokefree.hk and provide their current and expected salaries. Completed application form together with full resume and copies of qualification documents should be sent to Executive Director, Hong Kong Council on Smoking and Health, Unit 4402-03, 44/F, Hopewell Centre, 183 Queen's Road East, Wanchai, Hong Kong on or before 7 February 2022. Please specify the reference number of the post on the envelope.


Only short-listed applicants will be notified.

All information provided will only be used for recruitment related purpose.

The Council reserves the right not to make an appointment for the post advertised, and the appointment will be made according to the terms and conditions then applicable at the time of offer.