Post Date: 07 Jan 2022
Types: Full Time
Education: -
Salary: -
Location: -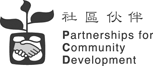 Programme Officer (TL) - Hong Kong
Established in Hong Kong in May 2001, Partnerships for Community Development (PCD) is a community development organisation that works in mainland China and Hong Kong for the promotion of sustainable living. We are looking for a committed and innovative programme person to join our Programme Team. Position are based in HK (2-year renewable contract).

PCD is committed to working with communities to explore ways of leading a dignified and sustainable life in harmony with others and with nature. PCD adopts the approaches of cultural reflection, nurturing community facilitators, and building networks and platforms in its work in the promotion of sustainable living in mainland China and Hong Kong. We provide funding support and facilitate training and network development to a wide range of community organisations and platforms that aim to connect community actions with an expanding network to promote sustainable living.
Descriptions
The Programme Officer (TL) - Hong Kong (PO (TL) - HK) is responsible for developing and managing diverse transformative learning systems, curriculum and a pool of local facilitators on Transformative Learning (TL). The TL Programme aims to cultivate inner strength and connect people's heart with nature and recognise people's distinctive pathway for personal transformation. Through developing synergy with other educational and learning approaches, and collaborating with local organisations and community organisers, the TL Programme will facilitate reflection and experiential learning to cultivate authentic connections with oneself, others and the outer world in effecting social change. The PO (TL) - HK is based in Hong Kong but requires occasional travel to mainland China and the SE Asia region for cross-regional collaboration.

Requirements :

At least 5 years' experience in planning and developing training programme in the areas of human development and human-nature connection.

Good network with trainers, facilitators and organisations working in nature education, contemplative learning and other reflective approaches that promote holistic approach to effect change at personal, organisational and society levels.

Passionate about working with trainers, facilitators, and organisations to develop programmme to promote transformative learning at the community level.

Commitment, skills and experience in participatory development, networking, programme planning, facilitating workgroups, budgeting and financial management.

Open-minded, visionary, creative and able to work with a wide range of people.

Good public speaking skill.

Ability to work independently and in a team.

Strong written and spoken communication skills in both English and Chinese (Cantonese and Putonghua).
Enquiries
Interested candidates should send CV with position applied, expected salary and a short essay on "In search of a citizen-initiated sustainable living in Hong Kong" (「探索市民自發組織在香港的可持續生活」) (in Chinese, around 2-3 pages) and your relevant experience and reasons for interest to info@pcd.org.hk

PCD ( http://pcd.org.hk ) is an equal opportunity employer.

Deadline for application : 7 February 2022
Interview : 15-18 February 2022

Applicants not invited for interview by 20 February 2022 should consider their applications unsuccessful.

All information provided will only be used for recruitment related purpose.