Post Date: 19 Nov 2021
Types: Full Time
Education: -
Salary: -
Location: -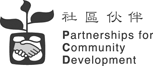 Programme Officer (Hong Kong)
Established in Hong Kong in May 2001, Partnerships for Community Development (PCD) is a community development organisation that works in mainland China for the promotion of sustainable living. We are looking for a committed and innovative programme person to join the new Hong Kong Programme team. This is a 2-year (renewable) contract position.

PCD is committed to working with communities to explore ways of leading a dignified and sustainable life in harmony with others and with nature. PCD adopts the approaches of cultural reflection, nurturing community facilitators, and building networks and platforms in its work in the promotion of sustainable living. The Hong Kong Programme works with themes on transformative learning, culture and community building, community economy as well as building community resilience for climate change. We provide funding support and facilitate training and network development to a wide range of community organisations and platforms that aim to connect community actions with an expanding network to promote sustainable living. The Hong Kong Programme team is required to identify, facilitate, assess, monitor and support programme initiatives according to PCD's mission, approaches and strategies.
Descriptions
The Programme Officer - Hong Kong (PO-HK) is primarily responsible for developing and managing PCD's Hong Kong Programme initiatives that support the development of local resilient community networks. Adopting a participatory, community-based and cultural reflection approach, s/he will work with PCD's partners to develop projects to cultivate a dynamic community culture that is relationship-based, ecological friendly and celebrates cultural diversity. S/he will identify programme intervention points, conduct needs assessment, as well as facilitate, appraise, process, monitor and review project initiatives in her/his area of responsibilities. S/he will also develop new partnerships and network, facilitate strategic dialogues with diverse groups of stakeholders, including NGOs, grassroots community-based organisations, citizen groups, and social enterprises in search of modes of sustainable living.

Requirements :

At least 5 years' experience in community development and programme management in Hong Kong.

Familiar with networks in NGO, citizen network, community development in Hong Kong and experienced in facilitating cross-sector collaboration.

Commitment, skills and experience in participatory development, networking, programme monitoring and evaluation, budgeting and financial management.

Good analytical, conceptual and creative problem-solving skills. Open-minded, visionary and able to work with a non-project framework to effect change.

Cross-cultural understanding and perspectives, awareness and appreciation of differing worldviews and the ability to communicate with and learn from a wide variety of people.

Ability to work independently and in a team.

Based in Hong Kong, but requires occasional travel.

Strong written and verbal communication skills in both English and Chinese.
PCD (
http://pcd.org.hk
) is an equal opportunity employer.
Enquiries
Interested candidates should send their CV with a cover letter stating the position applied, their expected salary, relevant experience and reasons for applying, along with a short essay on "In search of sustainable living in Hong Kong through cross-sector collaboration and learning" (「透過跨界合作與學習探尋和實踐在香港的可持續生活」) (in Chinese, around 2-3 pages) to info@pcd.org.hk

Deadline for application : 16 December 2021
Interview : 20-22 December 2021

Applicants not invited for interview by 21 January 2022 should consider their applications unsuccessful.

All information provided will only be used for recruitment related purpose.