Post Date: 23 Nov 2018
Types: Full Time
Education: Bachelor Degree
Salary: -
Location: -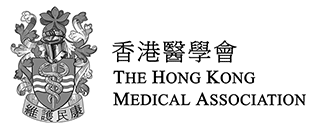 Assistant Manager (Education & Policy)
The Hong Kong Medical Association is looking for suitable persons to fill the above position.
Descriptions
Main Duties :

To assist in developing and administering programmes of Continuing Medical Education;

To assist in conducting research on healthcare, public and social policies and prepare policy submission;

To assist in Council and committee work as assigned by Chief Executive; and

Other ad hoc projects as assigned.
Requirements :
A university degree;

Excellent command of written and spoken English and Chinese ;

Good knowledge of current healthcare, political, economic and social affairs;

Three years' experience in either continuing education or policy research; and

The ability to work independently under pressure and outside office hours.
Enquiries
Application letters in BOTH Chinese and English with full resume, present and expected salary and date available should be sent to Chief Executive of the Hong Kong Medical Association at recruitment@hkma.org

Personal data collected for recruitment purpose only.