Post Date: 09 Jan 2019
Types: Full Time
Education: -
Salary: -
Location: -
Website: -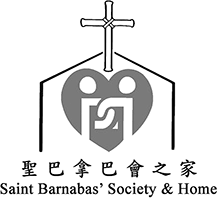 Project Officer (Full Time) - Kid's Learning Club (KLC)
Founded in 1987, St. Barnabas' Society and Home is a Christian based, non-profit organization dedicated in serving poor people in Hong Kong.

Reporting to Centre Director, the Project Officer (PO) will lead KLC Project including Family Sunday Program which aims to serve underprivileged families with pre-dinner English class for the kids and parenting workshop for their parents. In the week, PO is also required to monitor the Tutorial Groups and our Weekday Student Exchange Program which involves different local and international schools from primary to middle or high school students, enhancing the level of English of local students through different activities arranged by international school students. During school holidays, we will carry out different festive day camps in our Centre, nurturing kids from underprivileged families to develop their personal characters and potentials through learning different skills, like planting, cooking, arts and crafts, watching English movies......etc.
Descriptions
Job Description :

Planning, implementing and evaluating KLC programs. PO is required to coordinate with all volunteers to management of rooms and monitor program materials required. Collecting the feedback from kids, volunteers and parents, to improve the quality of service.

Monitoring and updating the financial status of this project, and generating reports of this project.

Supervision of the "team of 2-3 table captains" to serve the dinner, clean up job and their time record. Recommendation on food menu is preferred.

Guiding the kid's homework as well as the English class.

Outreach visit of those kids of Sunday Family Dinner and make referrals on Thursday (2 weeks per month) and complete the follow-up report.
Requirements :
Excellent in verbal and written English and Chinese.

Passion in underprivileged kids and families mainly, and elders.

Teamwork mindset, good communication skill and coordination work.

Problem solving with analytical mind.

Retired teachers or Christians from local and international churches are welcome to apply.

Fresh graduates with background of Education / Language will be considered as Assistant Project Officer(APO).
Work Duration :
44 hours per week (4-hr a shift), Sunday is required to work from 2:00pm - 9:00pm, Monday till Friday 10:00am - 6:00pm, Outreach from 7:00pm - 10:00pm and daytime working from 2:00pm - 6:00pm. Most probably, will be off on Saturday.
Enquiries
Please send your application with resume to recruitment@sbsh.org.hk or mail to 21 Fung Mat Road, Western District, Hong Kong. Attention to Centre Director.

All information provided will only be used for recruitment related purpose.