Post Date: 22 Aug 2018
Types: Full Time
Education: Certificate / Diploma
Salary: Negotiable
Location: -
Website: -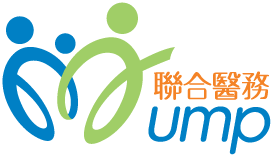 Stock code : 722

UMP Healthcare Group (SEHK : 722) manages a wide spectrum of medical, dental, physiotherapy and other ancillary healthcare services. We are committed to providing comprehensive, professional and value for money healthcare services to cater for the needs of the community.

To meet our fast growing business expansion, we are seeking for high caliber candidate to fill the above position.
Descriptions
Ref : PM0818/MP

Responsibilities :

Perform and supervise drug dispensing and clinical medication-use process

Provide expertise knowledge on use of medication

Coordinate with and support clinical staff in drug inventory control

Monitor and meet medication-use compliance to in-house quality standards

Regular reviews of drug dispensing process and in-house policies

Identify and assess areas of improvement and recommend corrective / preventive actions

Assist the Head of Clinic Chain Management Department in the development of corporate pharmaceutical services to meet operation objectives
Requirements :
A Certificate of Registration and practicing certificate issued by the Pharmacy and Poison Board of Hong Kong

Relevant experience in public or private healthcare services is preferable

A least 5 years' relevant experience in sizable healthcare setting

Know-how to uphold the principles in service implementation, while ensuring compliance with the Group policy and practices

Sound analytical skills and result-driven with strong initiative, integral and committed character

Able to work independently and under pressure

Local visits between central office and various clinics are required

Strong communication and interpersonal skills

Good knowledge of PC operation, MS Office and Chinese Word Processing
For more information about us, please visit our website at
http://www.ump.com.hk
Enquiries
Please apply with full resume stating the reference code, date availability and expected salary to HR Department, by email to hr@ump.com.hk or fax to 2868 3327.

All information obtained will be kept in strict confidential and used for recruitment and employment related purpose only.