Post Date: 18 Jul 2018
Types: Full Time
Education: Bachelor Degree
Salary: -
Location: -
Website: -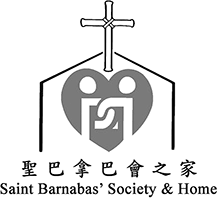 Centre Director / Assistant Centre Director (Full-time / Part-time)
Founded in 1987, St. Barnabas' Society and Home is a non-profit Christian charity serving poor people in Hong Kong. It has a drop-in day centre in the Western District of Hong Kong Island.
Descriptions
Job Description :

Carrying out duties as the Executive Director ("ED") and report to the Executive Committee ("EC") of St. Barnabas' Society and Home ("SBSH")

Ensuring smooth and effective operations of SBSH's departments to meet the objectives of each department, including centre management and departmental personnel functions

Supervision and monitoring of SBSH's projects, events and services including outreach visits etc.

Representing EC to do all marketing activities for SBSH

Providing executive and secretarial support to EC and preparing and monitoring budgets of SBSH

Expecting to work 44 hrs / wk
Requirements :
A recognized Bachelor's degree or above with related experience

Passion in charity services and serving poor / elderly

Experience in leading staff of different departments

Excellent in verbal and written English and Chinese

A good team player with down-to-earth character, problem solving skill and analytical thinking
Enquiries
Please send your resume to marandali@sbsh.org.hk or by post to 21 Fung Mat Road, Western District, Hong Kong for the attention of Maranda Li with envelope marked "Confidential". Please visit our website at http://www.sbsh.org.hk for company details. Our location is at 21 Fung Mat Road, Western District, Hong Kong.

Personal data collected would be used for recruitment purpose only.